For Keeps™ Fashion Doll Line Launches with a Game Changing Blend of Fun, Positivity and Self-Empowerment! Collectibles Company The Loyal Subjects™ Creates a Product Line with a Powerful Message – "You Are Love!"
LOS ANGELES, Calif. – (September 23, 2020) – The Loyal Subjects™ (TLS) – a collectible toy company most recognized for its artful articulated licensed figures – has entered the Fashion Doll category with a completely fresh take…a GAME CHANGER. For Keeps™ is a new 6" fashion doll brand with great fashion play that carries a powerful message of positivity and self-empowerment.
The For Keeps™ concept was inspired by parents' experiences with their young children, in particular the impact technology and social media have on kids' perception of self-worth, gender stereotypes, and the imprinting of critical thought patterns by age 4. "How can a 4-year-old girl be comparing herself to social media influencers flaunting extravagance?" and "Too much screen time is pulling away from the visceral, human engagement needed for developing brains and for honing social skills."
From this inspiration, TLS Founder and CEO Jonathan Cathey had an idea: create a toy promoting positive messages and affirmations, meaningful validations to inspire and empower, building confidence and self-esteem while creating meaningful interaction in a safe, trusted, uninterrupted, non-judged way. Something ALL kids really want: To be heard! To feel good about themselves! To share! To feel important! All without adults interrupting, correcting, or changing their course of feelings.  And so For Keeps™ was born. Said Cathey, "For Keeps is truly the first positive affirmation- and message-driven Fashion Doll – still filled with a ton of fashion play, but better!"
Characters in the For Keeps™ world are relatable, in contrast to the cool "Big Sister" or "Adults on the Town" from social media and TV that are reflected back in Fashion Dolls today. Rather than the "video-vixen," For Keeps™ characters are decision makers in positions of power: a Filmmaker, a Journalist, a Veterinarian, a Music Producer, a Choreographer, and Creatrix Twins™ who run a cosmetics empire!  The three call out buttons on the packaging "Aspire," "Inspire" and "Affirm" share messages of "Aspire to Be!" "Inspire Others!" and "Build through Positive Affirmations, Acceptance and Encouragement!" The character designs are reflective of kids themselves – look into the mirror to find your hero, YOU!
For Keeps™ includes GREAT FASHION PLAY. Fun accessories include headbands, necklaces, bangles, handbags, laptops, cellphones, and a boombox.  Each character has a secret message tee with powerful messages like "YOU ARE LOVE", "YOU CAN DO IT", and "YOU ARE AWESOME". Kids can change outfits and shoes, and swap them between characters!  Also included is a For Keeps™ memento: an autographed picture hidden away inside the packaging uncovering an intimate glimpse into the character's world.  For Keeps™ character Mia comes with her furry pal, Roxy! Twins London and Paris are accompanied by their pet cats, Sasha and Shadow.  If you want to pose your character, you can: For Keeps™ is articulated, and includes a translucent stand for maximum posing.
Each For Keeps™ fashion doll includes the Cupcake Keepsake™, the ultimate note passing stash box! Who doesn't like to pass notes? Why a cupcake? It's a great disguise for a secret note passer, and a cupcake can represent a gift, a reward, a symbol of trust, and a sign of friendship. What better way to deliver a positive message to a friend or family member than inside the Cupcake Keepsake™ for them to keep, For Keeps!  Each doll comes with 20 affirmations that double as stickers, just peel and stick!  Stick them to your iPad, notebook, cellphone or bedroom door to remind everyone that "YOU ARE LOVE™", "YOU ARE BEAUTIFUL", and "I AM LOYAL TO YOU". Just gently twist the top off the Cupcake Keepsake™, place an affirmation inside, twist the top back on to secure your message, hand the Cupcake Keepsake™ to your friend, loved one or family member, and watch their eyes light up with joy after opening and receiving your affirmation! The POWER of For Keeps™ is in the MESSAGE!
Let's meet the For Keeps™ cast: Mia the Veterinarian, Ella the Music Producer, Emma the Filmmaker, Bella the Journalist, Sophia the Choreographer, and last but not least London and Paris, the Creatrix Twins™!
If ever the world was in need of a product like For Keeps™, the time is now. Kids' lives are fraught with uncertainty as schooling and friendships are disrupted, and negativity abounds. Enter a positive, empowering confidence builder, doing it one affirmation at a time, allowing for role-playing with a dynamic Fashion Doll who lets you know that YOU are the HERO you are looking for!
On shelf at retail it's impossible to miss For Keeps™, to not be drawn in by the packaging with its dynamic header messages scrolling across the top – "You Shine Bright", "You Are Loved", "You Are Talented", "You Are Radiant", "You are Awesome", and "You Are Powerful".
For Keeps™ - Ages 4+ with a $12.99 SRP.  Available this Holiday in select retailers, at www.TheLoyalSubjects.com, and on Amazon!  A perfect gift for the Holiday, a POWERFUL MESSAGE with a great Fashion Doll, packed with surprises!
Here's to making Toys powerful and meaningful!  YOU ARE LOVE™!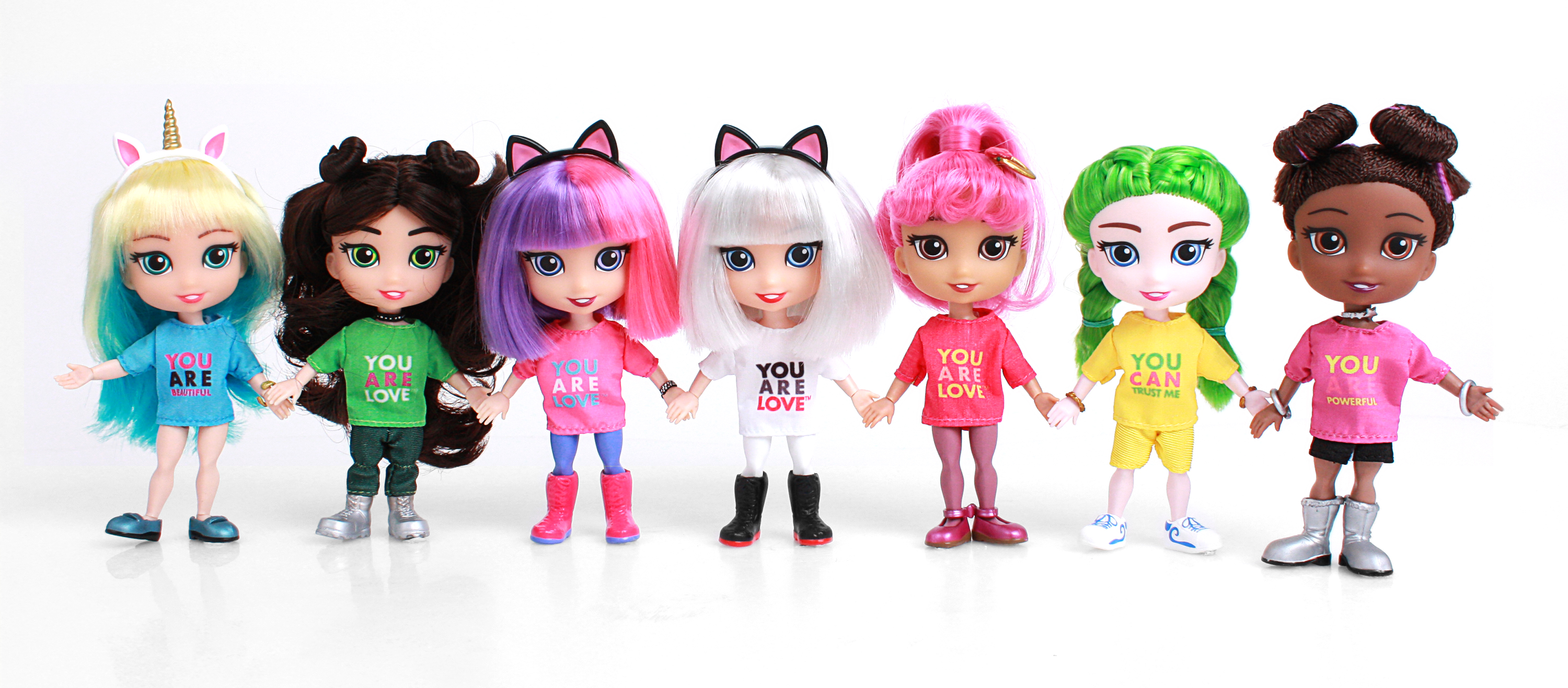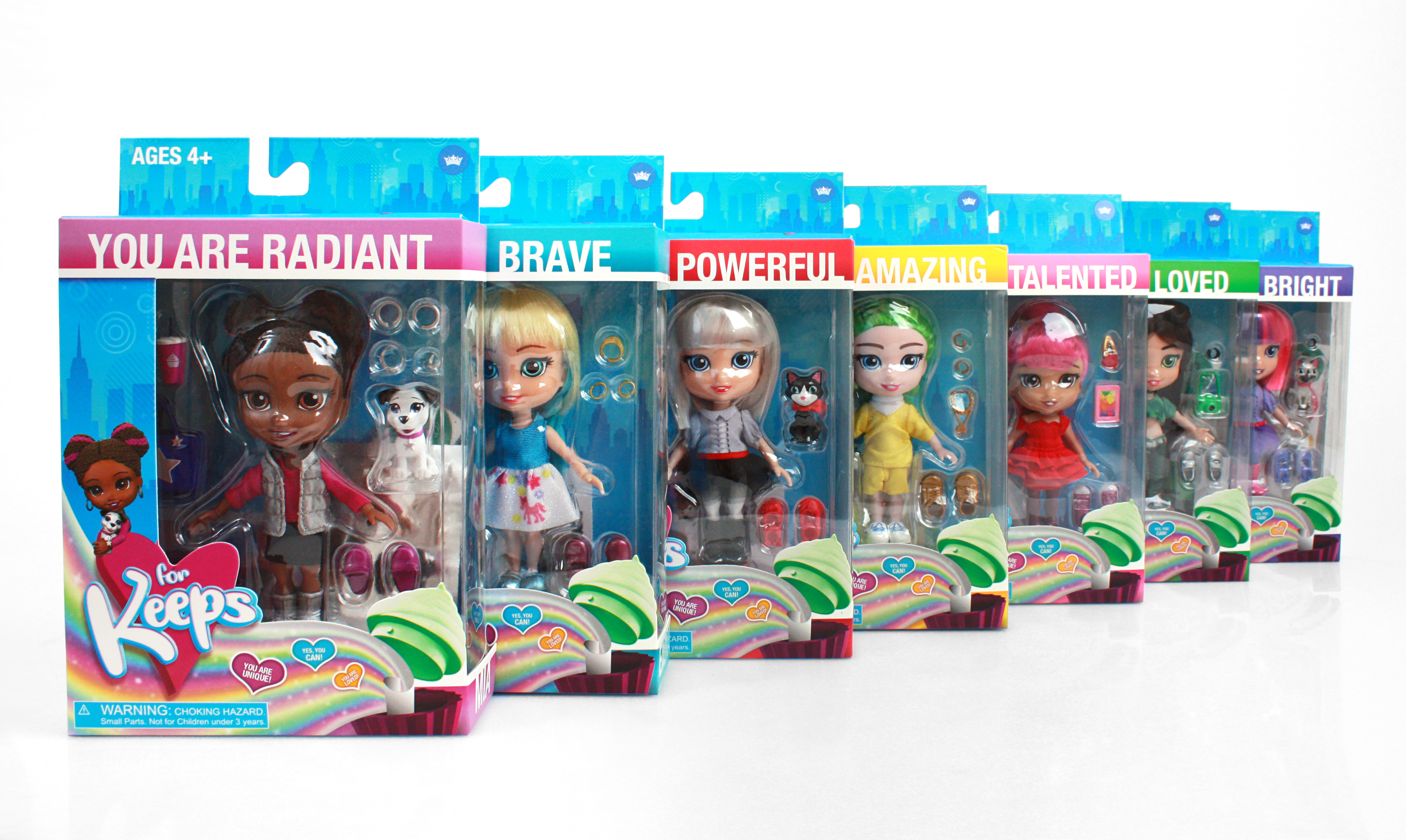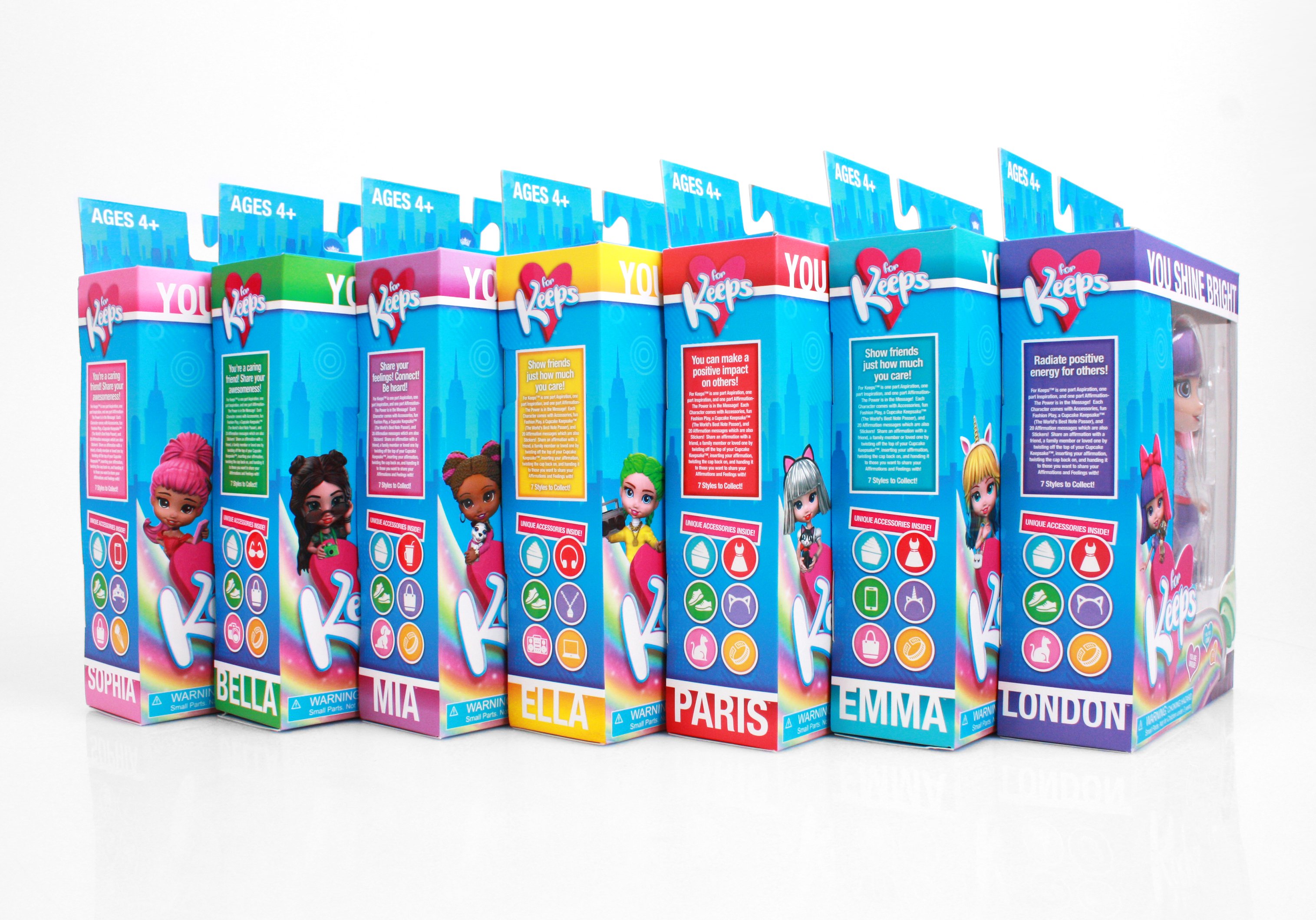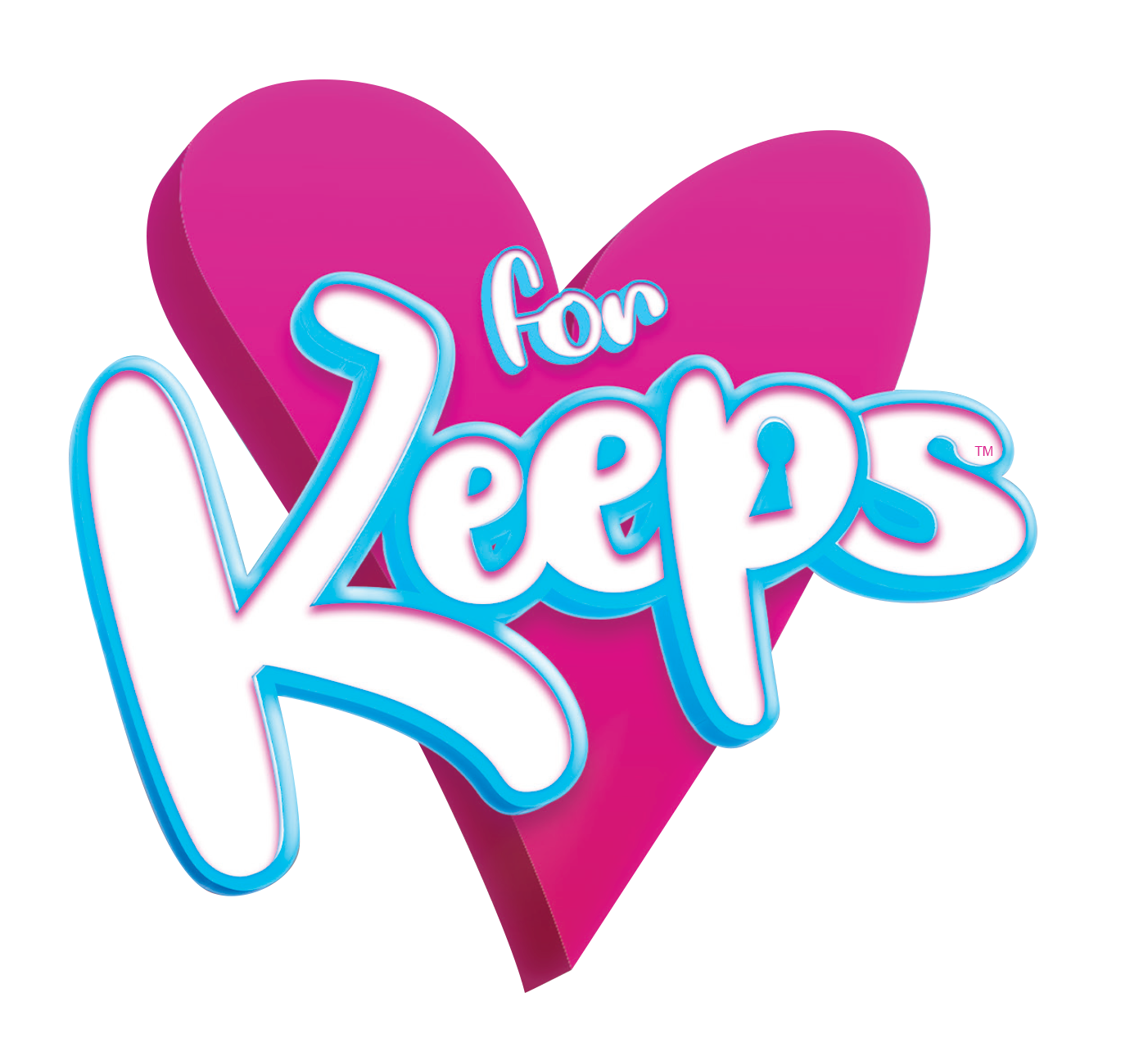 For Keeps Social Media:
Instagram: @ForKeepsDolls
Facebook: www.facebook.com/ForKeepsDolls
Twitter: @DollsKeeps
Tik Tok: @forkeepsdolls