Happy Friday!  This week we're pleased to introduce JJ McGrath!  He's TLS to the core, and an avid collector.  We're all in awe of his Star Wars collection, and good-hearted nature.  Here's what JJ had to share...
How did you get into collecting?
JJ McGrath: When I was younger I remember going to pawn shops in my town and always seeing all the toys and collectibles they had. This was my favorite thing to look at and talk to the works about, how rare they were, how much they were all the aspects that made it collectable. As I got older and star wars was remastered and re-released. they started bringing out all the toys again and then it began I started collecting star wars toys. Every birthday, Christmas, Easter any holiday it was all star wars toys. I also never opened anything which is allot harder then it sounds for a young boy everything was always closed and displayed never played with.  As I got older I moved into new collectibles and different ones. I still have all the star war stuff that started it so many years ago.
What was your greatest Christmas moment?
JJ McGrath: My greatest Christmas moment happen on the day of one of my most disappointing Christmas moments as well. I was a Huge power rangers Fan I had all the toys the rangers, zords, villains, micro machines everything you could think of the only thing I was missing was the white tiger zord that came with the white ranger. So it was the only thing I asked for that year that's what I wanted that's what I was going to get. Christmas morning came and there was excited me opening present after present. The more presents I open the sadder I was becoming by the last present I was sure this was going to be it, then I open it to find just a box with clothing in it. How could I have not gotten the only thing I wanted I was so disappointed. The only presents left under the tree were for my brother and his family when they showed up for dinner that night. So dinner rolls around my brother and his kids are there we eat then it's time for them to open the rest of the presents under the tree. At the end there was one present left in the very back under all the presents, that was for me. I was surprised still one for me why was it all the way back there. As I started to open the present and saw the face of the tige rzord I screamed a the top of my lungs going primal on that wrapping paper and there it was white tiger zord with white ranger the holy grail of my collection. all that depression from the morning turned to pure joy.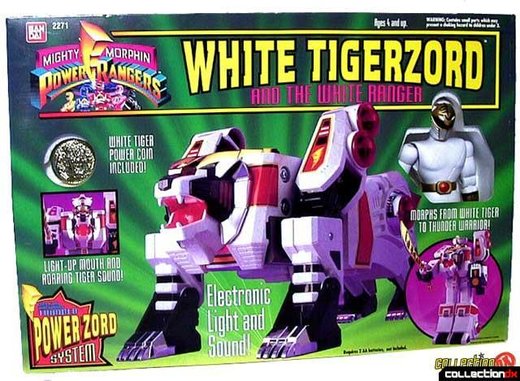 What would you risk Life and Limb to Rescue?
JJ McGrath: Other then my children and pets. There is one thing that I would risk it all for and it's not a collectible. It is a stuffed dog I have had since I was 2 years old. This thing has been though the washing machine so many times. It has been sewn back together countless times. The eyes fell off so my parents sewed on new eyes, the nose fell off so we sewed on a new nose. Even got to the point my parents tried to buy me the exact same dog to replace the one i had and it just wasn't the same. This thing has been there every day of my life since I could remember. Being so old now i didn't want it falling apart so it sits in the onesie i came home from the hospital in. The one thing that has never and will never leave me. It falls apart and I always find a way to fix it.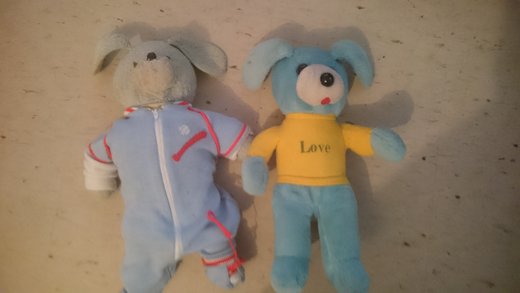 Who, what, where and how did you find TLS?
JJ McGrath: For this I Have to give a big shout out to Gabriel Grace. I started collecting funko pops but I didn't like how big they were. So I started looking at there other stuff and joining facebook groups. Eventually I found out about mystery mini's. I asked in the group if there was anyone trading or selling mystery mini's and someone pointed me in the direction of Gabriel Grace. We started talking and talk and talking. We did a few trades some selling. There was one time I bought a ton of minis from him and inside he had thrown in some TLS TMNT figures. After seeing the quality of the TLS product and how much better they were then all the other blind box mini's that were out there I was hooked.
Who is your favorite retailer?
JJ McGrath: I would have to say that Hot Topic is my favorite retailer. One of those reason is being in Canada it's harder to find some stuff. TLS being one of thoughts things. In my city the only place to find TLS product is Hot Topic and Canadian Hot topics don't get to pick what they want they just get whatever they are given from head office so they never know what they will have or when they will have it. I have to guess when they will get it. I find out when its released in the US at hot topic and call once a week until it hits shelves in Canada.
What do you love about the community?
JJ McGrath: This is easy what I love is the people. I have met so many awesome like minded people in the collecting community. I have met people though trading or just talking. I find my self sometimes talking to a stranger for hours at a time just cause we like the same kind of stuff or we collect the same things.
What do you like about The Loyal Subjects?
JJ McGrath: I would have to say I like that The Loyal Subjects is made up of people that are doing this for the people not just the money. There passion and love of the product goes just as deep as anyone that is in the community. Not only Is TLS an amazing product that brings back a lot of memories of my childhood. The Company is run by an amazing man with a Team of amazing people. Jonathan Cathey takes time out of his day to stay connected to the community. We get updates and information about new products, release dates, delays, all of it. He really shows the TLSARMY the love and respect proving that to him the people do come first. That's an amazing thing to see. The Loyal Subjects also uses the face book community for feed back from the consumers to find out what we like what we are interested in. I don't know of very many if any companies that are this connected with the people they make the product for. This in my opinion is what makes The Loyal Subjects One of the most amazing companies. It's not just the product, It's the people behind that product that make it what it is.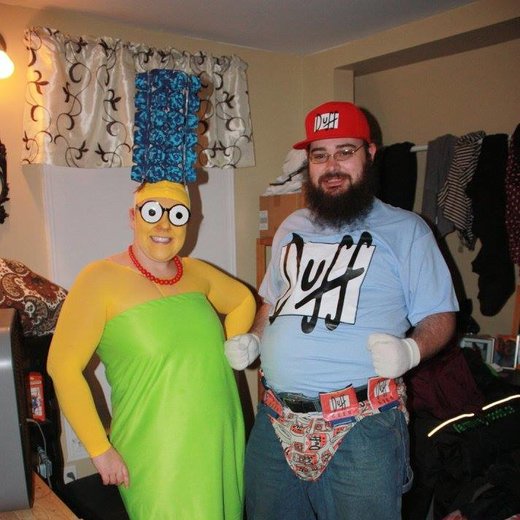 THANK YOU JJ!
If you would like to share your story, please get in touch by emailing info@theloyalsubjects.com
#STAYLOYAL