Happy Friday!  Back yet again, but this time to featuring a TLS Retailer that YOU NEED to know.  We're pleased to highlight Deth Kult!  Led by the man himself, Matt Young.  Our pal Matt may have just become a retailer of TLS Action Vinyls, but he's quickly earned himself a place within The Loyal Subjects family.  We're glad to have him on board, and wanted to take a moment to share his story.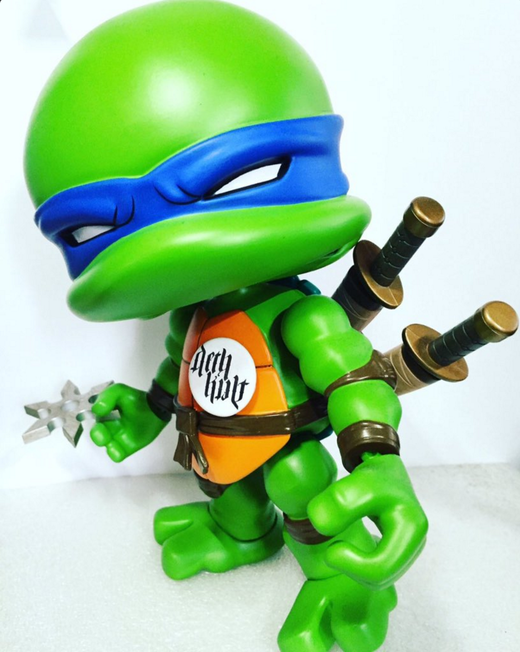 Tell us a bit about your company
DETH KULT: Deth Kult is a young UK-based independent clothing label inspired by music and pop-culture. I launched the brand back in December 2013 running everything from my bedroom! I do all the designs/illustrations and everything else that comes with running an independent clothing brand. I mainly started the brand as a platform for my own designs as I was also starting a career as a freelance designer and wanted something that I could call 'mine' in a world where (as a designer) I mainly work for the client.
DETH KULT: If I had to sum up a clear definition of what the DETH KULT brand is in a tasty soundbite, I would say; 'it is a direct, hard-hitting brand but far from being dark, as the name may suggest, it contains a good dose of humour, sarcasm, parody and positivity.'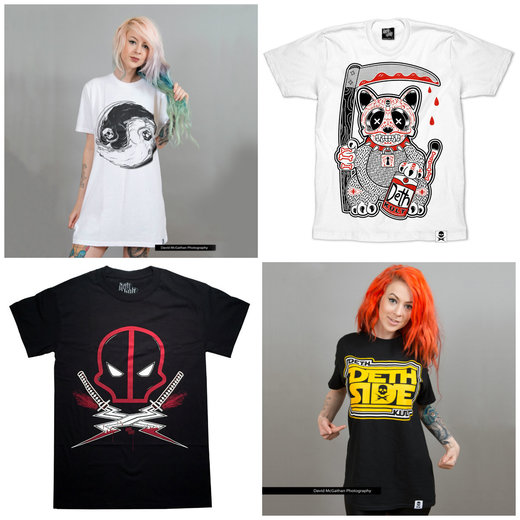 What makes Deth Kult unique?
DETH KULT: The originality of DETH KULT is hopefully in its tone: sarcasm to the full! This can especially been seen in our 'Worship Deth' capsule collection from early last year where we celebrated the subject of 'death' with enthusiasm and humour. Evolving over time, the label appropriates itself with various logo tees and designs which create a more affirmed and punchier style. T-shirts, accessories and sweats are all available mixing pop culture and tattoo/alternative culture into a unique melting pot of themes. Sharp designs, high quality and limited editions: a winning combination which promises to develop and grow further over time and collections. Join the KULT and wear to DETH!
How did you get into collecting?
DETH KULT: I think I've always hoarded things. Ever since I was a kid I always collected something. TMNT figures, Ghostbusters and Thundercats were my 'thing' growing up. And I had whatever I could get my parents to get for me. I collected lots of Lego and that definitely was a toy that allowed me to be creative and partially fuelled the career I've end up on. When I hit my teens I was on to collecting comic books and hunting down retro Star Wars figures!
What is the single most coveted piece in your personal collection – Show Us!
DETH KULT: Hard to pin down a favourite. I think my TLS TMNT collection is my favourite thing so far. I love the style and design of the figures and I now have everything from Wave 1 (with the exception of the GS Raph, the Black Foot chase, and the Metallic April and Splinter). This line has definitely been the most fun hunting down, especially as a UK-based outsider as that's made the hunt even more of an enjoyable effort!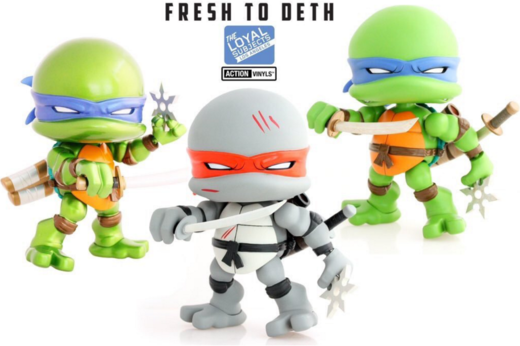 What do you love about the community?
DETH KULT: I've only been a part of the TLS community for the last 4/5 months but in that small amount of time I've been stunned at how welcoming and friendly everyone has been. Complete strangers have gone out of their way for me! Picking up exclusives for me and getting them sent out to the UK, etc. That has been some of the friendliest and generous experiences I've ever had, and it's genuinely an honour to be a part of the TLS community.
Who is your favorite retailer?
DETH KULT: In the UK most of our retailers are now a dying breed. I really used to love independent music stores, but they're all but extinct in the part of the UK I live in. Outside of TLS I'd probably say my favourite retailer is Johnny Cupcakes. I freaking love him and his brand! In fact it was his story that was partially responsible for me getting in to the clothing/streetwear industry too! I love the personality of his brand and the limited edition runs they do. I love the quirky spin they have with the designs and how they play with the preconceptions of tshirt design! As a designer/illustrator it's all those little flourishes that excite me and get my creative juices bubbling!
Tell us about the first item you sold! What did that feel like? What drives you to open those doors each day?
DETH KULT: My first item was a tshirt. I launched DETH KULT on 1st December 2013 after months of planning and deliberation. I spent months working on the first design, and designing all the branding for the company. The amount of pressure I put on myself was immense. I had no idea if anything would sell, and the whole venture took up all my savings so I was making a huge gamble. The relief when the first tee sold was crazy. I didn't tell anyone what I was doing either; none of my friends knew about the brand until after I had launched. I didn't (and still don't really) want to be the 'face' of the brand, I wanted it to be judged on its own terms. So getting those first few sales were to complete strangers who either stumbled across my debut magazine advert or found me via social media. It was a crazy feeling to know someone wanted to wear my artwork, in fact it still blows my mind!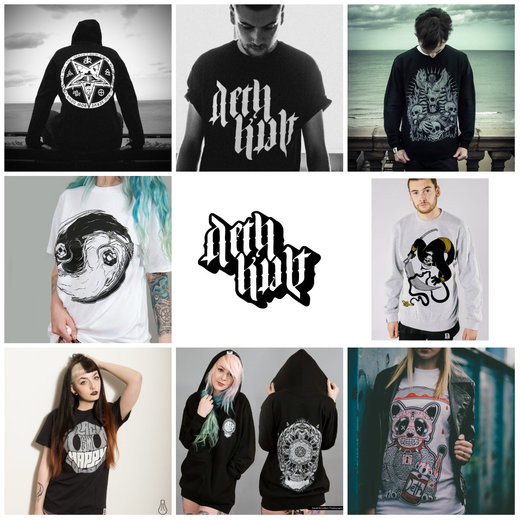 What do you like about The Loyal Subjects?
I like that it is exactly the type of brand that I aspire to be like. You're honest, friendly, helpful and genuine. I love the style of your products and the playfulness you have with your product lines; and I especially adore the attention to details. From the paint details on the figures, the weapons/accessories, etc, all the way to the way you market yourselves at events. That's how I try to conduct DETH KULT, focusing on the details and trying to enhance the experience for the customer. It's an honour to be able to work with a company that I'm as much a fan of as I am in awe of. Very humbling indeed, and I'm proud to stock TLS in the UK and help promote such an awesome brand.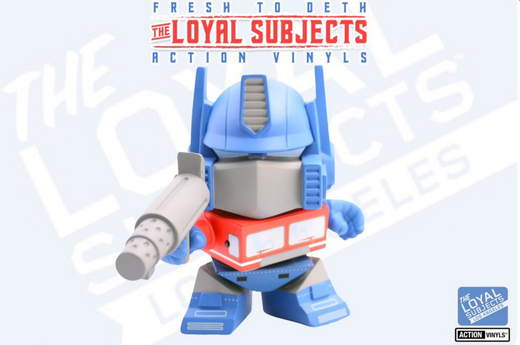 www.dethkult.co
www.facebook.com/dethkult
www.twitter.com/deth_kult
www.instagram.com/dethkult
If you would like to share your story, please get in touch by emailing info@theloyalsubjects.com
#STAYLOYAL