Happy Friday to all the good folks out there!
Welcome to Ch. 4 of our ongoing retailer appreciation highlights.  Today we're featuring another TLS Retailer that YOU NEED to know...TOM'S MODEL!!!
Tommy Yip of Tom's Model has quickly become a close pal of our's, and we're really happy to shine some appreciation his way.  Not only are they fellow Angelinos, but practically neighbors with their store operating out of Downtown LA!  Their shop is top notch, and selection out of this world.  Be sure to stop by, see for yourself and get a selfie with their 4' Green Ranger like these kids did!
How did you get into the world of collectibles as a retailer?
TOM: Like most of us, we first started as collectors.  Then a hobby turned into a business, haha!  The shop first started carrying lower tier toys, and then--once I got involved, I started buying product that I was interested in—TMNT, MMPR the things I grew up with.  Not long after, our clientel base grew and I was passionate about the products we were offering.  Family owned and operated, we've now been in business for 30 years.
What makes Tom's Models unique from other collectible shops?  Tell us a bit about your company.
TOM: What I think makes us unique...We specialize in the strong and unique up and coming brands.  Themed boardgames like Game of Thrones Monopoly, Harry Potter or Super Mario Risk are hard to find in most toy stores, but we have it.  I'm a collector and very knowledgeable about everything I carry.  Major brand toy stores won't give you the same experience that I can offer.  Plus we're centrally located in Los Angeles, and a great stop after any LA convention.
What inspired you to open your doors every day?
TOM: A lot of people dread going to work every day.  Not me.  I can't wait to get up in the morning, and am always eager to make each day better than the last.  It's about my shop.  I want it to be a mecca for collectors, and have a WOW factor.  Everyday is an opportuniity to get one step closer to that dream.
What was the first item you ever sold?
TOM: Back in the day, I decided to buy some Yo-Yo's from my dad's store.  At school, when that crazy Duncan Yo-Yo craze was in full swing, I was guy selling $2.00 Yo-Yo's to all my classmates.  I may have gotten busted at school for selling them, but maybe it was a precursor for what my life had in mind.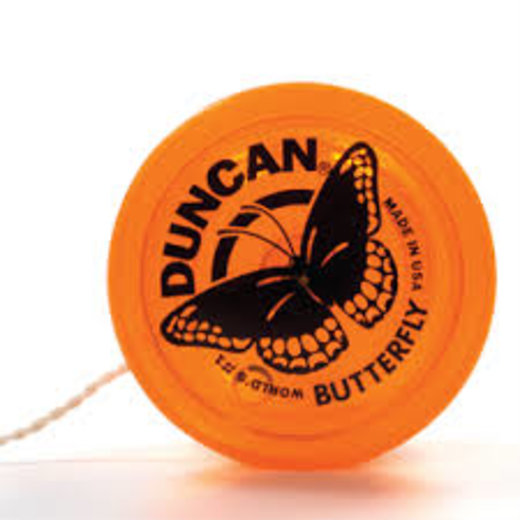 Who would win a hypothetical game of 1 on 1 basketball—Optimus Prime or the Megazord, and why?
TOM: Megazord all the way.  He's legit.  Optimus Prime, in the movies at least, is always kind of clumsy in the way he moves.  Always falling on the ground and rolling around.  Plus doesn't the Megazord have a crazy height advantage?
What do you nerd out over?
TOM: By far the biggest thing that fascinates me is the construction toys.  I nerd out on the detail crammed into figures.  Everyone can make a mold out of a toy, but you actually have to put thought and attention to detail to grab my attention.  Any company that can acheive that, has my nod.  Some companies charge $300 for a toy, because everything is so detailed.  I'm huge on details.
What's the single most coveted piece of your collection?
TOM: To be honest, my 4' Green Ranger Statue.  It's awesome, and my most prized possession.
Have a favorite convention that you always attend?
TOM: I've only been to a handful of shows, but I'm loving how much Stan Lee's Comikaze has grown in size—I see a lot of potential.  There's nothing in LA that compares to SDCC & NYCC.  We're in a major metropolitan area, and LA is ripe for a HUGE comic convention..  Younger audiences are starting to read comics, and they're coming out with 7 new star wars!!!  There's a whole new generation of kids coming up which will lead the charge to a new era of collectibles.  Revamping and introducing.  I personally think it's only a matter of time until we have something comparable to those other monster shows.
Who's your favorite retailer?
TOM: I'm big on stores that offer an experience when you walk in.  It's those companies with an iconic image that have always caught my fascination, and inspiration for myself.  Since I'm not too big on shopping, I'd have to say In-N-Out is my favorite retailer (of hamburgers) haha!  Nike, and Apple are other great examples of retailer icons.
How did you hear about The Loyal Subjects?
TOM: I was just walking through the halls of New York Toy Fair, when I came across The Loyal Subjects booth.  As soon as I saw their toys, I knew it was something special.  Something unique.
What do you like about The Loyal Subjects? Or, what did we do to deserve your attention?
TOM: You guys tugged on the nostalgia heart strings, and seem to know exactly the right licenses to choose.  TLS is really strong in this department.  We're finally in a place where it's fun for both adults and children to share love and passion for stuff that us adults grew up watching.  We can vicariously enjoy the story telling being passed on through generations, while still appreciating it as adults. 
Also, growing up--I was huge on vinyl collectibles.  Kid Robot, Luke Chueh, Monkey King--all were huge influences to my collecting.  TLS came out with something greater.  Full articulation for a 3" figure, which is still unheard of to this day.  TLS is locking down something unique, and gaining strong licenses every step of the way.
What's your favorite TLS figure?
TOM: I really like the White Ranger, and the Green Ranger from MMPR.  So naturally TLS X MMPR Action Vinyls is hands down my favorite line.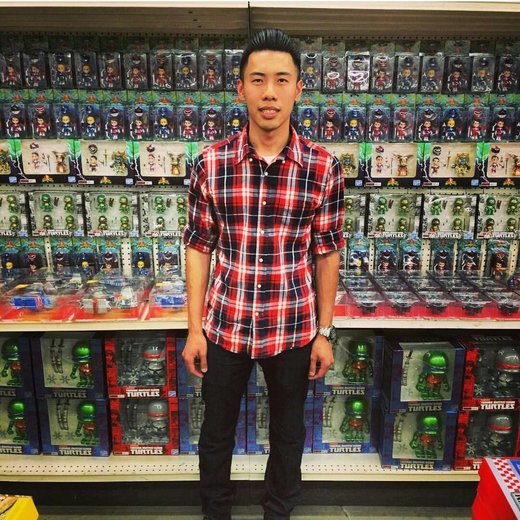 TOM's MODEL SOCIAL PROFILES!
FACEBOOK
INSTAGRAM
WEBSITE
Thank you again Tommy Yip & the Tom's Model team for sharing your story!
If you have a story to tell, we also encourage you to get in touch by emailing info@theloyalsubjects.com!  Trust that we'd love to hear it, and help spread the word!
#STAYLOYAL